Greg W.
President/Owner
Greg grew up around construction and business his whole life. Once he was able to pick up a hammer if he was not helping out his grandfather he was busy helping his father erect steel silos every summer growing up.
Greg knew that working with his hands and his mind would be his life work, Greg attended the trade electric class in Flint, NY, after graduating he enlisted in the US Navy where he was assigned to the HT Division on the USS Gunston Hall (LSD-44) and first learned the plumbing trade. After being honorably discharged he moved to Pittsburgh, PA and continued fine tuning his plumbing craft. Now leap forward 25 years and he has accomplished many things such as starting and operating Finger Lakes Comfort Inc. Earning multiple certificates and licenses along the way.
Greg's greatest accomplishments are truly his personal life where he has been married to his wife, Jennifer, for 17 years and a proud father to his son, Gabe, who is involved in Boy Scouts. Greg enjoys the outdoors and spending time with his family and friends. He is an entrepreneur at heart and enjoys improving his business every chance he gets.
Dan M.
Vice President of Operations and HVAC Manager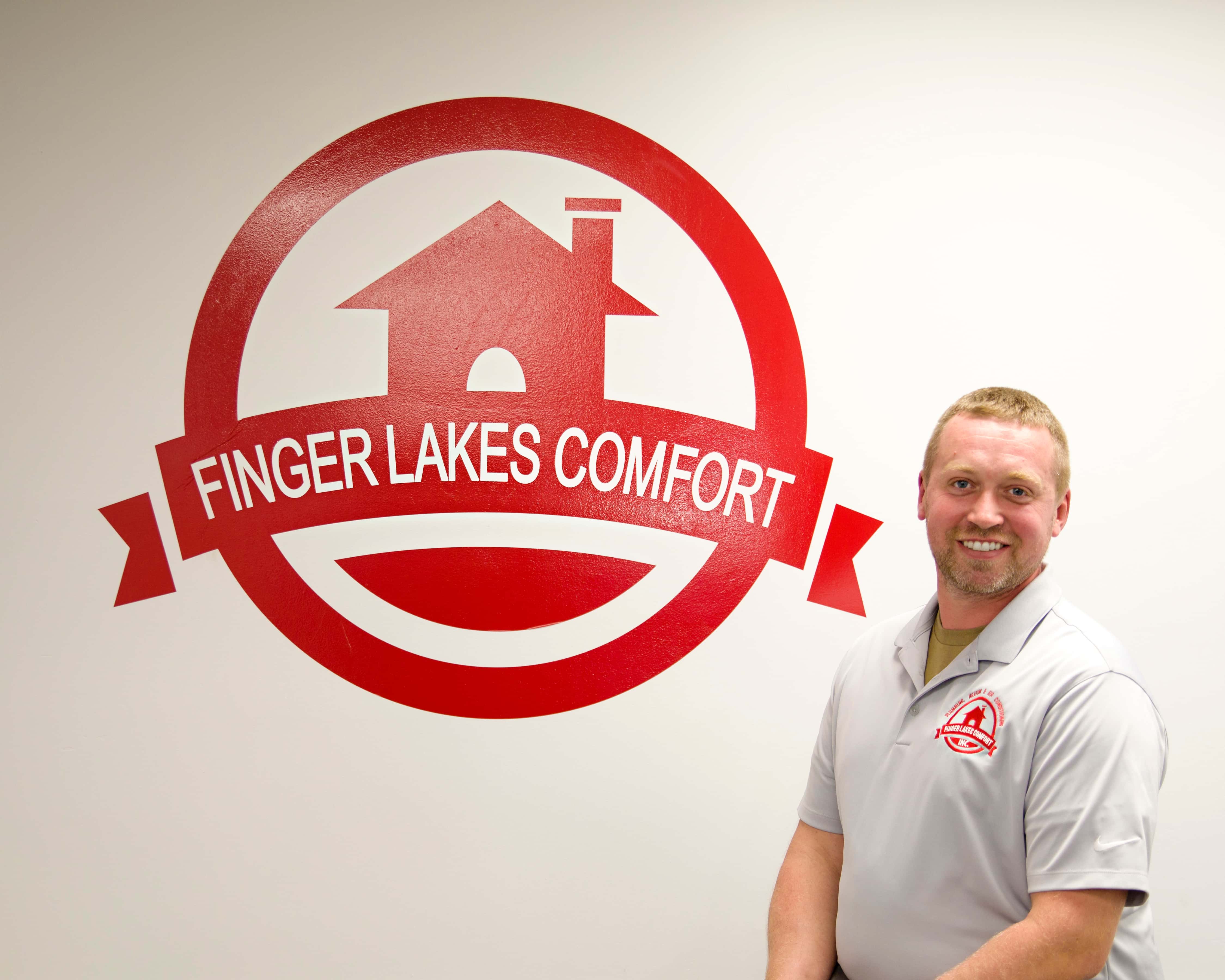 Dan has been in the HVAC business for 21 years. Married for 21 years and has two kids ages 6 & 9. He enjoys camping, hiking, home improvements on his home. Finger Lakes Comfort is proud to say that Dan's Military background includes being a combat engineer (12B) and Army Reserves for 8 1/2 years.
Laura W.
Accounts Manager
She has 22 total years in office experience. She is the proud mom of two great kids, Jaymz (23) and Emma (16). Laura enjoys going out to dinner, relaxing around a fire when the weather allows, watching a good movie or Netflix series, going on day trips with her camera, dirt races, and crafting.
Mark F.
Service Tech
Mark has 27 years heating background. Married to wife, Tracy and has 3 grown daughters, Rachel, Alicia, and Megan. He enjoys fishing, boating, walking, gardening, and collecting antique fishing lures during his free time.
Jackie M
Procurement Administrator
Jackie is new to HVAC however has 33 years customer experience. Jackie and her Husband, Gordon of 27 years enjoy traveling to St John in the USVI and family vacations in the ADK. They have 2 sons, Gordon and Hunter, and the love of their life, a 3 year old black lab named Gunner.
Amanda M
Andrew G
Christopher S
Greg S
Mac
Zac